What is Business Process Modelling Notation (BPMN)?
What is Business Process Modelling Notation (BPMN)?
Business Process Model and Notation (BPMN) is a graphical representation for specifying business processes in a Business Process Diagram (BPD).
Who created BPMN?
Originally developed by The Business Process Management Initiative (BPMI), it has been maintained by the Object Management Group since 2005.
How BPMN works?
The BPMN language is based on flowcharts and graphical notations. The notations consist of four basic categories: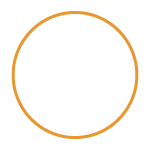 Flow object
Flow objects are descriptive objects that can be connected to or from a sequence flow e.g. events, activities, gateways.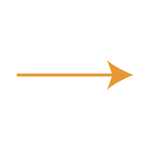 Connecting object
Connecting objects are used to connect flow objects e.g. sequence flow, message flow, association.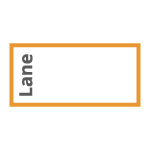 Swimlane
A swimlane is a graphical container for partitioning a set of activities from other activities. There are two types of swimlane – Lane and Pool.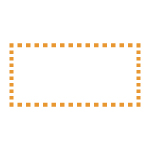 Artefact
Artifacts provide supporting information about the process or elements within the process e.g. group, text annotation.
Each of the four categories contain a variety of objects that combine to create a BPD.
Why is BPMN important?
BPMN is important as it provides a standard notation readily understandable by all business stakeholders. These include the business analysts who create and refine the processes, the technical developers responsible for implementing them, and the business managers who monitor and manage them.
Consequently, BPMN serves as a common language, bridging the communication gap that frequently occurs between business process design and implementation.
How to learn BPMN?
If you want to learn the BPMN methodology, a good starting point is the OCEB™ 2 exam. It is run by OMG, the company who maintain the BPMN methodology. Unsurprisingly, the certifications focus on their specifications e.g. BPMN 2, BMM, BPMN and DMN.
OCEB™ 2 includes five exams and certifications:
fundamental exam
business track (with intermediate and advanced exams)
technical track (with intermediate and advanced exams)
Find out more on their website.
Udemy, a global marketplace for teaching and learning, offer courses on BPM and BPMN including BPMN for Business Analysts.
What does the future hold?
Is BPMN dead? Probably not. Is BPMN becoming less relevant? We think it is!
BPMN was designed for predictable, sequential business processes, represented by rigid steps in a flowchart. While it is great for modelling theoretical processes, which is always the first step to business process management implementation, it lacks the detail and flexibility to encompass all the design options available in a modern BPM solution.
Most BPM vendors have created great new ways of modelling processes, such as Process Timeline technology that represents workflows and processes as "what if" scenarios, which gives businesses the ability to anticipate the impact of hypothetical situations. These cannot be represented, or acted upon, through 'typical' BPMN flowcharts.
Reflecting the above trend, traditional project management methods (e.g. Waterfall) that suit rigid processes where the scope will not change have struggled to maintain relevancy. Today, many project managers select modern agile frameworks (e.g. Scrum or Kanban) which focus on regularly releasing features, or iterations, that allow for quick changes based on user feedback.
A new approach to business process modelling?
Process Director, and its business process modelling engine Process Timeline™, remains the ideal BPMN modelling alternative, offering:
Continuous critical path analysis
Predictive triggers
Earliest possible notice of potential future delay
High efficiency
Intrinsic parallel behaviour
Simply list your tasks, and Process Timeline builds an easy-to-follow Gantt chart. You can add/modify activities, identify new dependencies, or change anticipated activity durations and Process Timeline automatically updates the chart to reflect the effect of those changes.
Seeking a fresh approach to business process modelling? Book your Process Timeline demo today or call us on 03300 100 000.