Hybrid paper and electronic data capture (EDC) in clinical trials
In 1960, the time taken to bring a new drug to market was three years. At the start of the new millennium, the figure had risen to 12 years. Today, it takes between 15-20 years while the cost per new drug produced is estimated to have grown at an annual rate of 13.4% since the 1950's (Source: University of Birmingham, writing in the BMJ Open Journal, 2013).
Your challenges
Clinical trials are the longest and most expensive component of the drug development process with a three phase trial involving hundreds to thousands of people and costing millions. Some of the cost is linked to data collection in clinical trials and it is widely acknowledged that clinical development remains largely a paper driven process.
With trial managers under pressure to effectively manage costs to ensure their budgets and timelines are controlled, this is one area where efficiencies can be created.
The implementation has been a smooth process. ePC have been really helpful throughout the project. They were able to offer advice when designing / planning the eCRF and help us iron out challenges before they became major issues. Their advice has really helped us focus on what data we needed to collect in order to meet trial objectives and regulatory requirements. I highly recommend them to other CTU's seeking to implement an eForms system.

Monica Haritakis, Clinical Trial Manager, York Teaching Hospital NHS Foundation Trust
Our solution
At ePC, we specialise in electronic and paper based solutions for automated capture from paper, fax and electronic trials, patient follow-up, CRF and survey forms. You can visit our eClinical microsite.
We enable clinical trials organisations - including a number registered with the UK Clinical Research Collaboration (UKCRC) - to process high volumes of paper and online forms more effectively at a time when the number of participants taking part in clinical research in England is increasing with more than 618,000 people involved in 2014/15 (Source: NIHR Clinical Research Network / Department of Health).
eClinical reads handwritten forms via a scanner and/or fax server to extract data, record marked diagrams, spot mistakes and validates the data before automatically exporting the results into your existing databases.
ePC are making a valuable contribution to our aim of running clinical trials in an efficient and cost effective manner

Dr. Ingrid Potyka, Senior Clinical Operations Manager, UCL
Key benefits
Accelerate all phases of the drug discovery process
Reduce costs of drug discovery and clinical trials
Enforce a completely 21 CFR Part 11, Medicines Act (1968), GCP and GMP compliant process
Reduce CAPA processing time by over 80%
Minimise staff costs and time spent processing forms
Eliminate mistakes, improve accuracy and reduce time spent retrieving paper copies
How it works
Create your clinical trial forms with TeleForm Designer
Capture clinical trial data capture from paper, fax, PDF or eMail
Ensure accuracy of clinical trials data and highlight issues for clarification in TeleForm Verifier
Export clinical trials data and integrate with your preferred database, or in-house application
Archive and retrieve trials data securely and conveniently for total accountability
Recent projects

York Teaching Hospital had an urgent requirement to replace its paper-based system for Phase III of the FIT (Faecal Immunochemical Test) study.
The clinical trials team decided to move to an electronic data capture (EDC) system to improve data accuracy, reduce administrative burden and speed up data capture.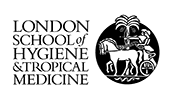 The London School of Hygiene and Tropical Medicine (LSHTM) and MenAfriCar are using eClinical to study meningococcal meningitis carriage in households in Africa and document the impact of a new vaccine (PsA-TT) on reducing transmission of serogroup A meningococcal meningitis.
The data capture software pre-populates the paper forms prior to collecting data from thousands of study participants across Africa. The forms are scanned, indexed and exported to the main trial database in London.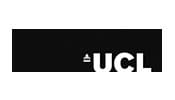 The Surgical & Interventional Trials Unit (SITU) is using eClinical to manage follow-up information from patients involved in clinical trials with eClinical.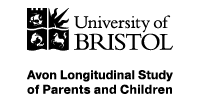 Avon Longitudinal Study of Parents and Children (ALSPAC)
Based at the University of Bristol, the Avon Longitudinal Study of Parents and Children (ALSPAC), also known as Children of the 90s, is a world-leading birth cohort study. The study has followed the health and development of more than 14,000 children and their parents since the early 90s when the children were born. Data has been collected regularly from the participants including via questionnaires. Details of the study can be found on their website.
Supported by ePC, ALSPAC uses TeleForm to capture data from the paper versions of their questionnaires. The data capture software enables ALSPAC to design and distribute questionnaires and scan returned forms. During scanning, TeleForm reads the information and extracts data from the digital image using OMR for multiple-choice questions, ICR for handwriting recognition, and barcode recognition. If TeleForm is unsure about any character or field, it is flagged for human verification with valid data exported for statistical analysis.
Data from the multi-generational study, the most detailed of its kind in the world, has changed people's understanding of childhood health and is helping to provide a better life for future generations. TeleForm has been a key component in achieving this.
SEWTU is currently using eClinical to scan surveys, verify data and export paper case report forms, questionnaires and patient feedback forms directly into a clinical trial database across various studies.

University of Plymouth
Used to support university clinical trials, eClinical is scanning clinical assessment forms for medical students at the University of Plymouth.
King's College London
King's College London is using eClinical to scan, verify and export paper case report forms from several trials, including the SentiMAG multicentre study, directly into a database.
GIG Cymru / NHS Wales
GIG Cymru / NHS Wales is using eClinical to scan paper surveys into a database.
The data capture system scans, verifies and exports paper case report forms from the 'All Wales Medication Safety Monitoring' trial into a database.

Keele Clinical Trials Unit
Keele Clinical Trials Unit (CTU) specialises in the development and delivery of high-quality multicentre clinical trials, testing treatments and health services, as well as other high-quality clinical studies, including large epidemiological studies, in primary and secondary care settings with the aim of improving patient care.
Keele CTU has a well established track record of research delivery particularly in the areas of primary care research. Operational services such as trial management, software development, data management and statistical services are provided to support the delivery of high quality, ethically and clinically relevant research. Staff within the CTU have a strong knowledge base of research methodology and Trust/Primary Care procedures. They have an understanding of the needs of the Sponsor, Investigator and the Participants.
To facilitate the required data collection for their studies, Keele CTU uses TeleForm software to scan, verify and export paper questionnaires and case report forms directly into a database.
eMail: This email address is being protected from spambots. You need JavaScript enabled to view it.
Website: Keele CTU website
Client list
Schedule your demo
If you want to learn more about hybrid paper and electronic data capture in clinical trials, or wish to book a demonstration, please complete the form below:
We will not share your details outside of our organisation and will only contact you to discuss your enquiry. Read our privacy policy.