BP Logix
BP Logix Inc. is a leading provider of business process management software (BPMS). They were founded in 1995 to build robust enterprise process automation solutions.
The company, and its flagship product, Process Director, have been repeatedly recognised by industry analysts for leadership in BPM innovation.
By providing exceptional flexibility and a dynamic approach to implementing new technologies and functionality, BP Logix has ensured their workflow software is cutting edge and ePC are proud to be their certified partner.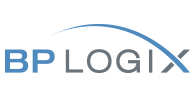 Process Director delivers low code business process automation through an intelligent combination of integrated technologies, including electronic forms, business rules engine, automated workflow, reporting, dashboards, web portals and application integration.
To find out more, please visit their website.
If you want to learn more about Process Director, or wish to book a demonstration, please contact us.