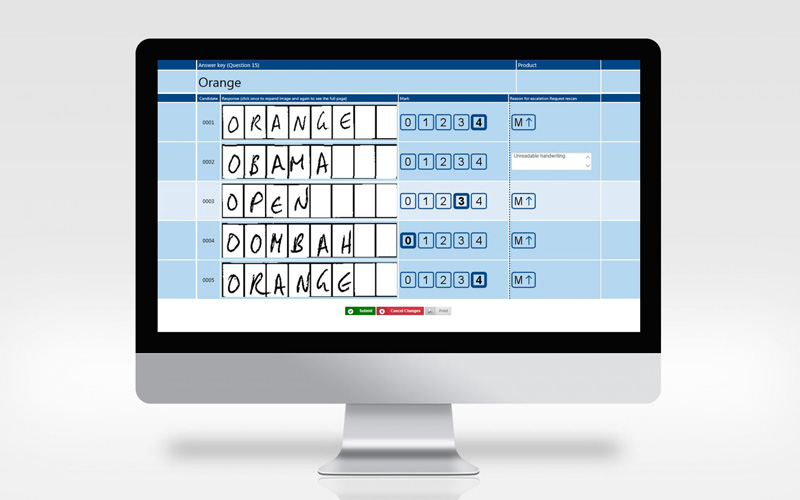 On-screen marking of scanned paper scripts
On-screen marking (OSM) is a critical phase when marks are awarded to each candidate for their responses.
The on-screen marking component extracts the relevant response areas from scanned images and presents them to remote examiners for clerical marking in a secure, online environment.
Alternatively, captured data is indexed and exported to third-party on-screen marking solutions.
Learn more
Book demo