Membership organisations
Membership based organisations in the UK require sophisticated OCR/ICR/OMR data capture software to control the rising volume of applications, renewals and payment forms as well as send out renewal reminders for expired memberships.
At ePC, we support membership organisations with club and branch networks to streamline their business processes, improve member satisfaction and retention and grow their membership base.
Your challenges
Manually checking and keying data
Miscellaneous documents or attachments lost or separated during processing
Processing payment data, updating records and filing paperwork
Out of date member details
Locating and retrieving files
Limited office space due to archived paperwork
Our solution
Our membership registration software automatically captures, validates and stores handwritten information from paper and electronic membership forms.
Reduce manual data entry enabling staff to undertake more productive tasks
Automated membership registration details, renewals and payment checks
Membership database records automatically updated
Reduced paper volumes with no paper storage
Faster turnaround resulting in a more responsive organisation
Instantly accessible membership form images; fully searchable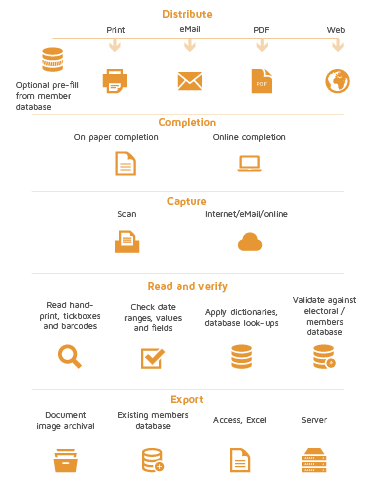 Figure 1: Membership processing workflow
Key benefits
Flexible forms designer allows you to build forms with the fields you need. Custom data and rule checks, including address validation against the electoral database, are applied to the form with data verified before export.
Payment verification checks on account numbers/sort codes or credit card details determine if they are valid. Confidential payment details can be exported directly to accounts and deleted once processed with image archives redacted for compliance with financial regulations.
Dispatch pre-filled renewals or change of member details forms automatically by merging data from in-house databases to outgoing forms. Data is captured and exported to any ODBC compliant database for automatic updating of membership system, accounts processing or management reporting.
To improve the service for members, forms can also be made available as HTML or PDF forms. This allows users to fill out forms on-screen from your website for on-line submission or printing and manual posting after signing.
eStore is a web based solution allowing membership organisations to retrieve member paperwork instantly. Search through archives in seconds with open integration to other systems via simple URL's.
If you want to learn more about our data capture and high volume scanning solutions, or wish to book a demonstration, please contact us.