Exam paper distribution
Exam paper distribution and the delivery of pre-printed and blank answer sheets as well as supporting materials is achieved in one of two ways, depending on your deployment option.
First, we can despatch exam scripts securely by courier to your school/college/university, or secondly, exam paper delivery is online via a web portal and grouped by component and/or candidate ready for downloading and printing.
Distribute exam papers and monitor progress via web portals
One of the disadvantages associated with the traditional pen and paper test is the logistical challenge of transporting materials to remote centres as well as the return shipment of completed answer sheets back to a central location for scanning or off-site document scanning bureau. It is not uncommon for the process to take several weeks from some parts of the world.
Consequently, a web portal (see screenshots below) is available for larger deployments where venues can test their scanning, download and print question papers (QPs) and answer papers (APs), scan completed APs, monitor progress, fulfil re-scan requests and reconcile scanning. The portal serves as the front-end to the platform for your users as well as acting as the one-stop location for all centre printing and scanning functions.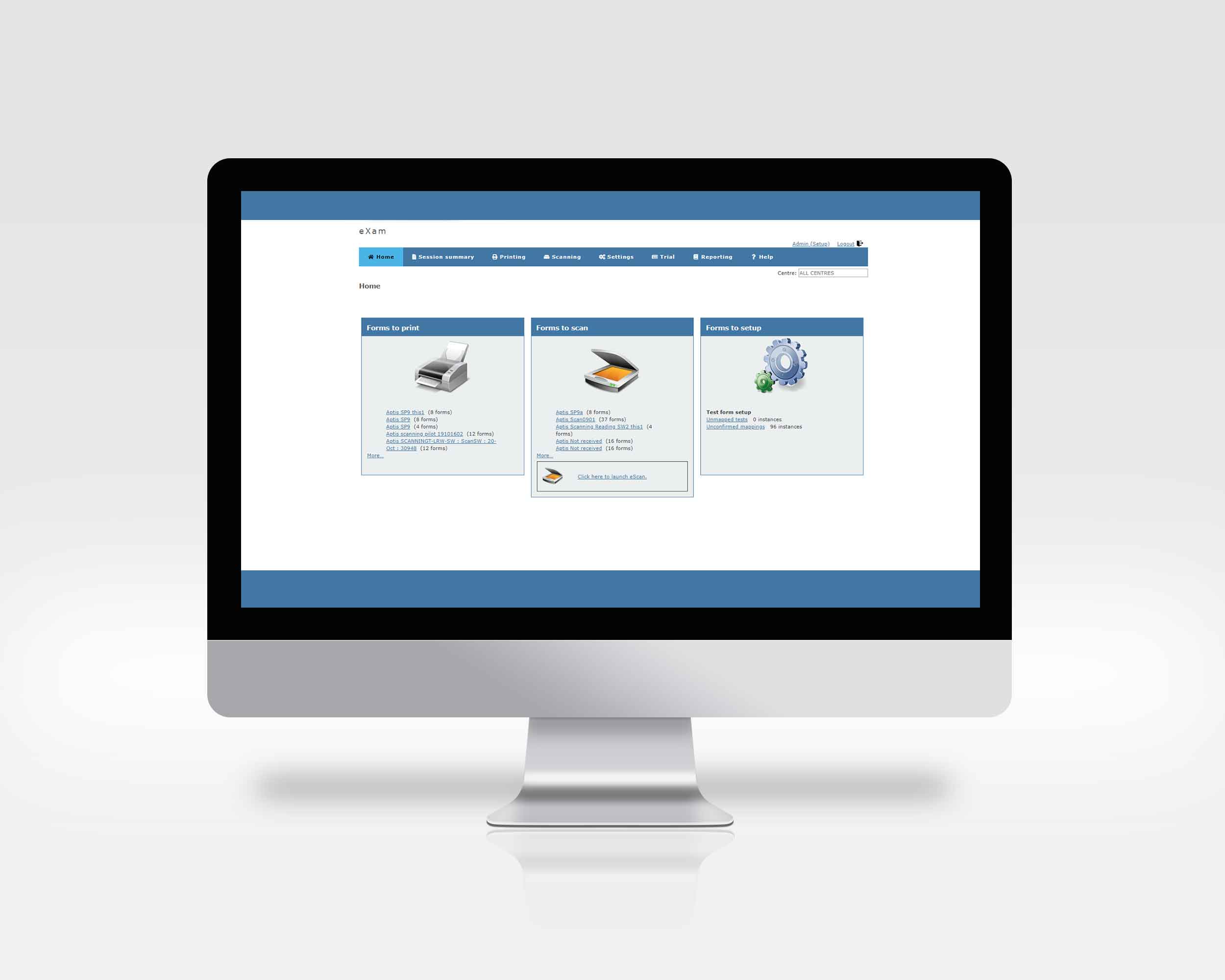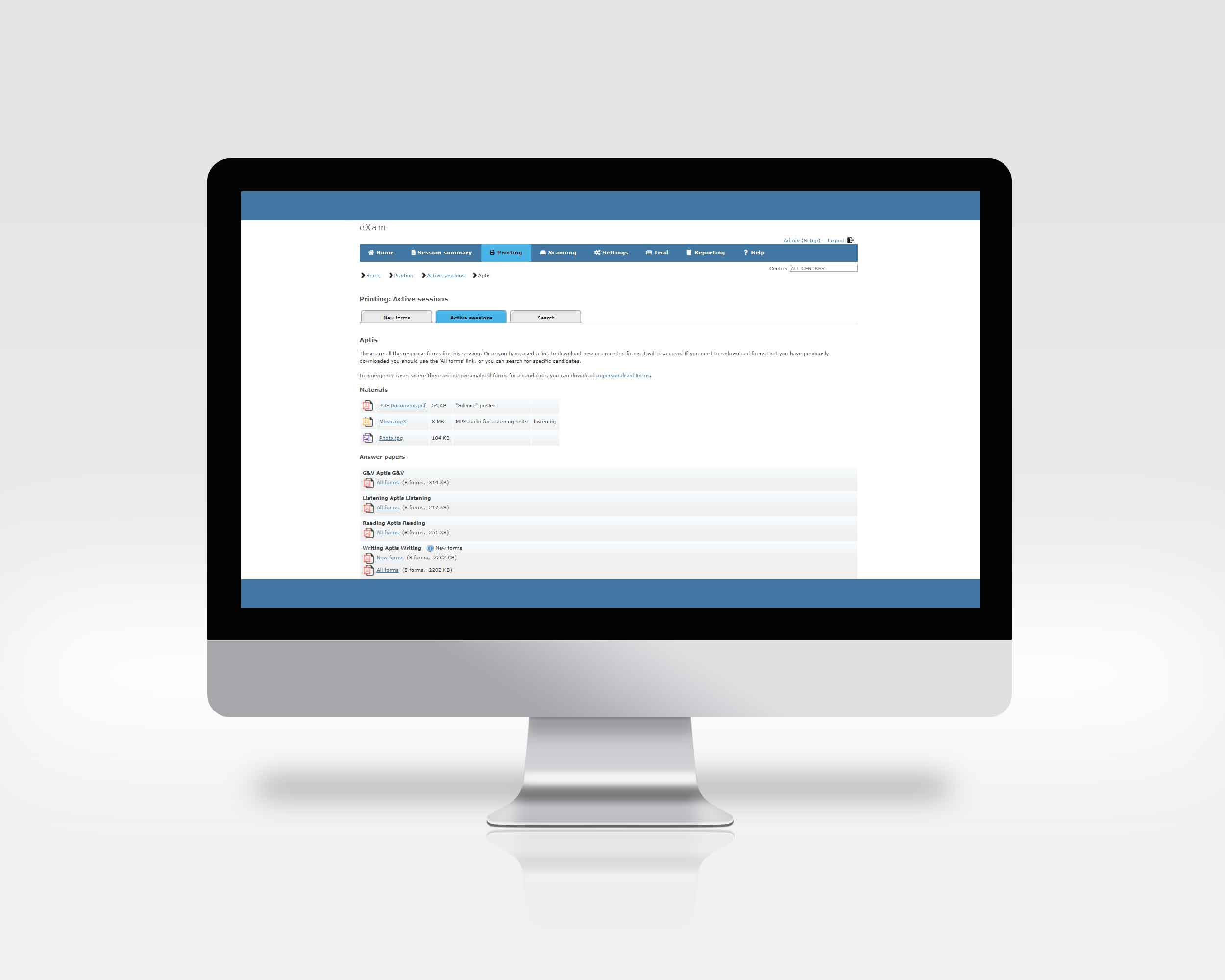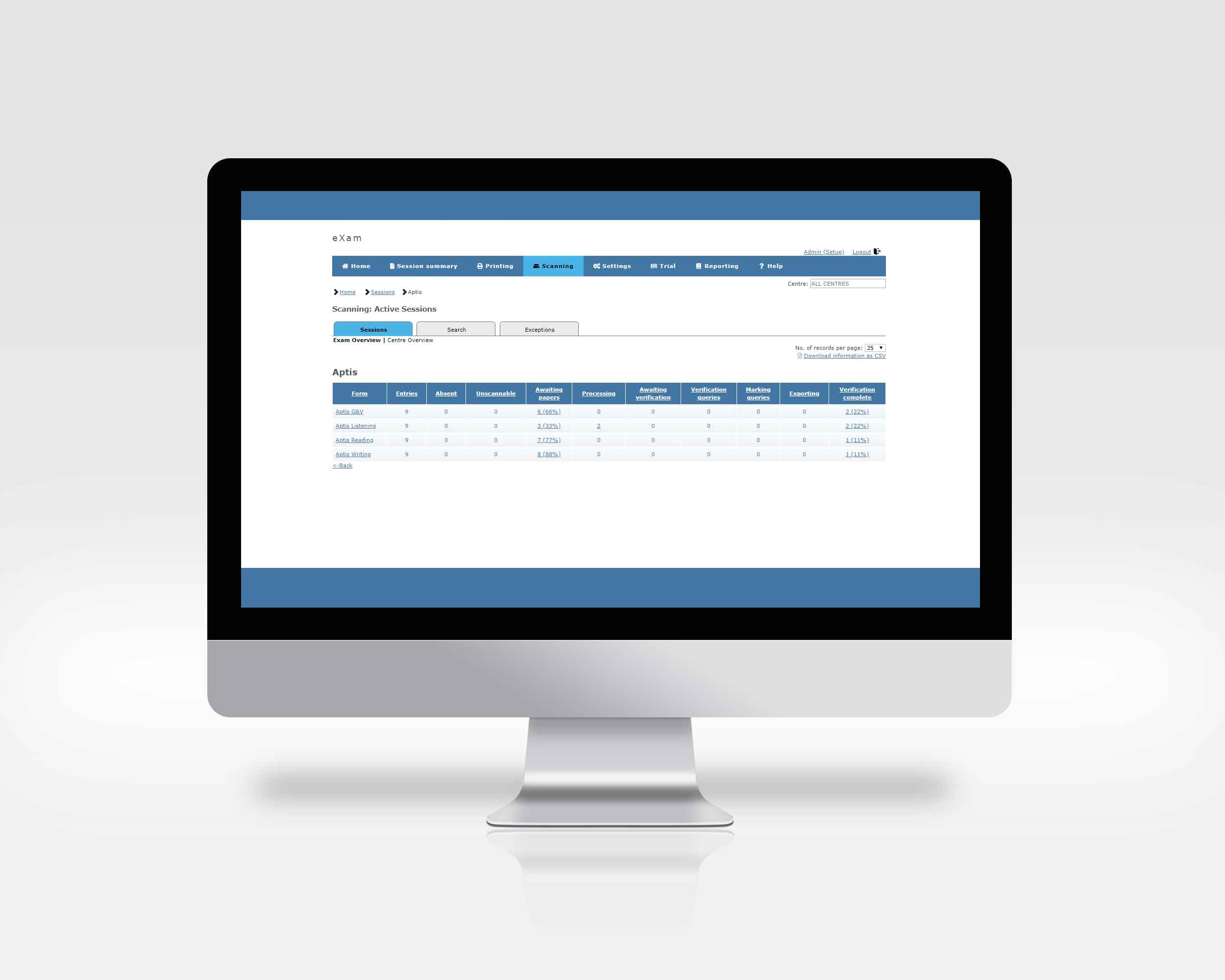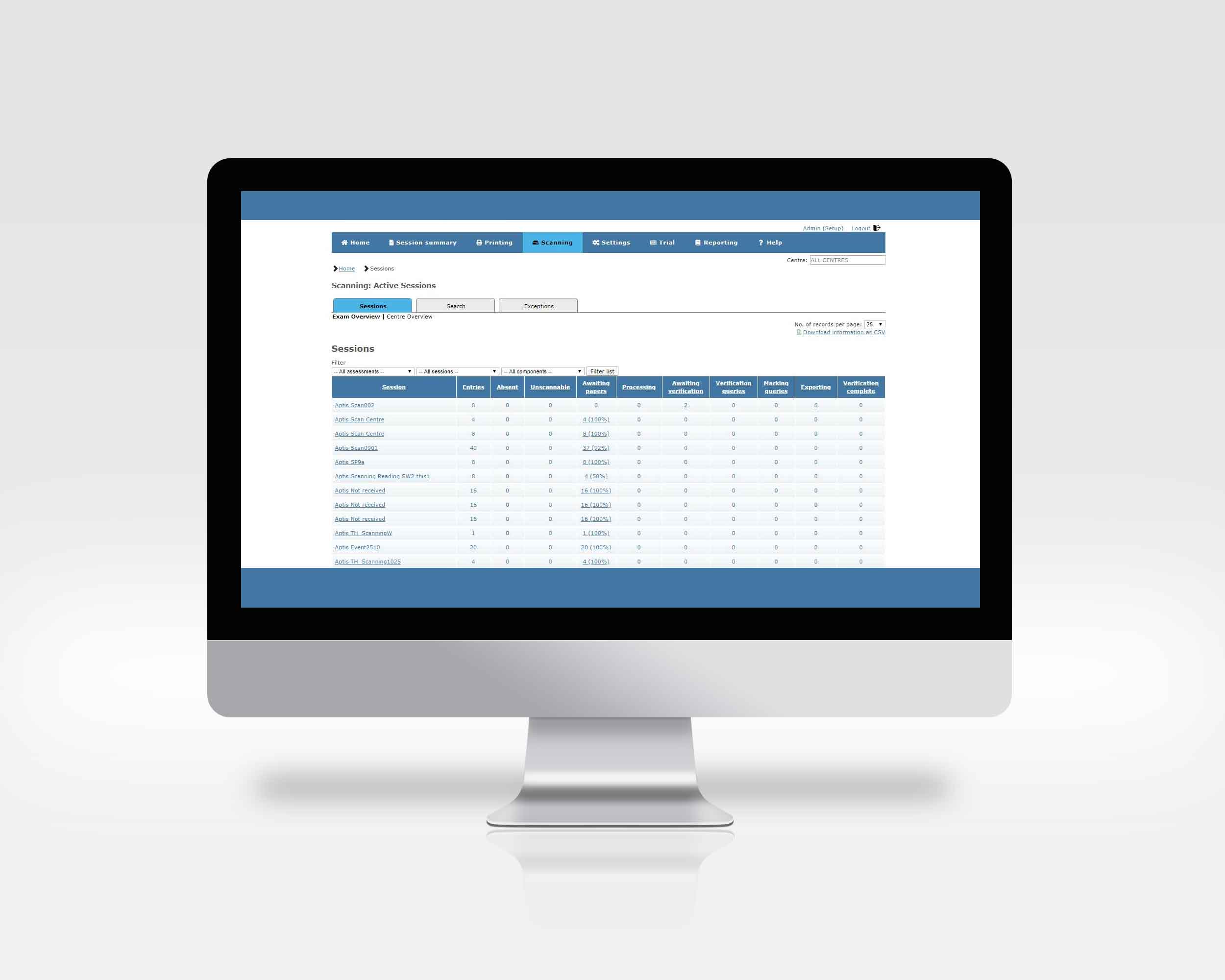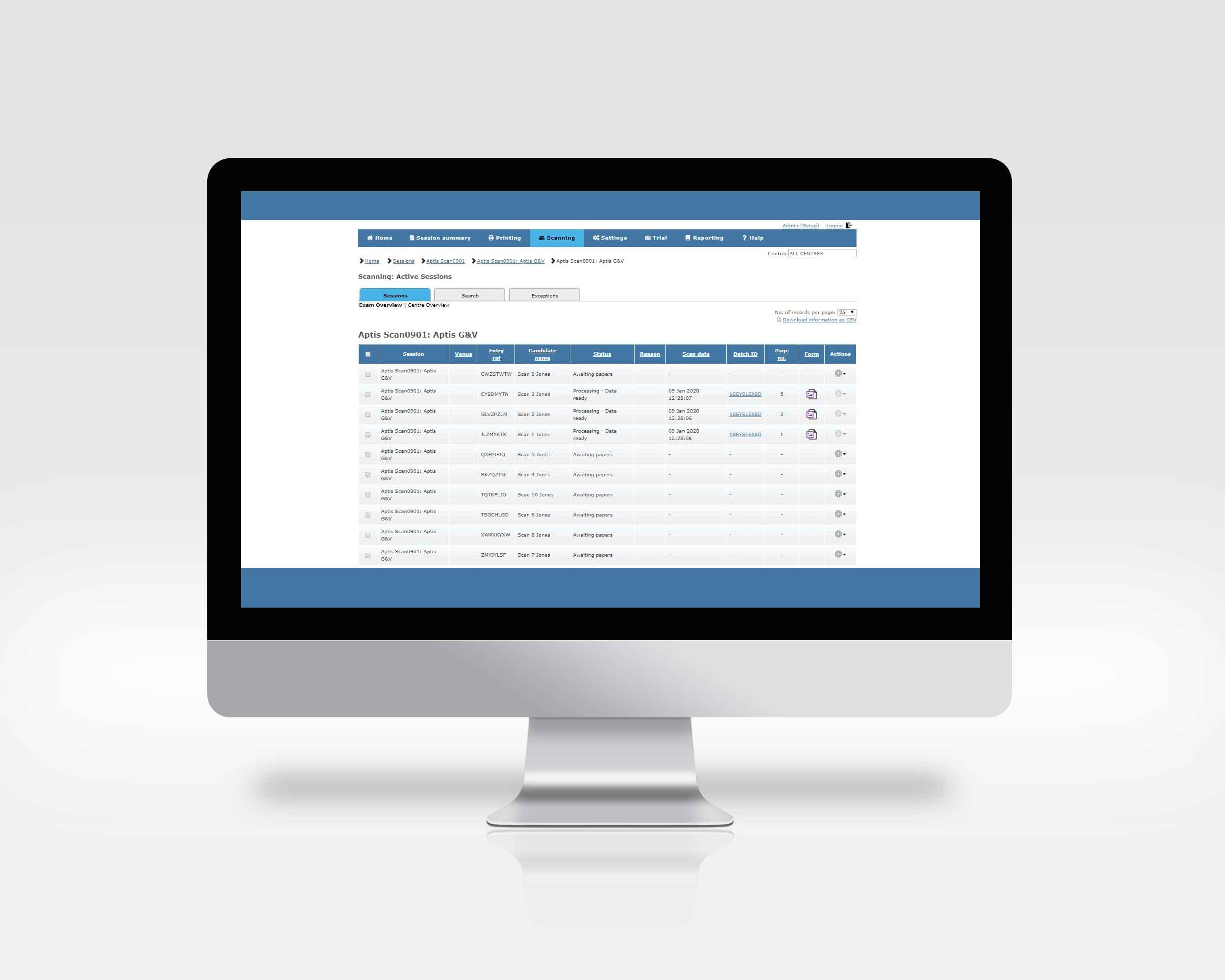 The ability to instantly despatch exam papers and supporting materials securely across the globe significantly reduces the time, cost and risk, whilst offering the robustness of papers personalised to the candidates.