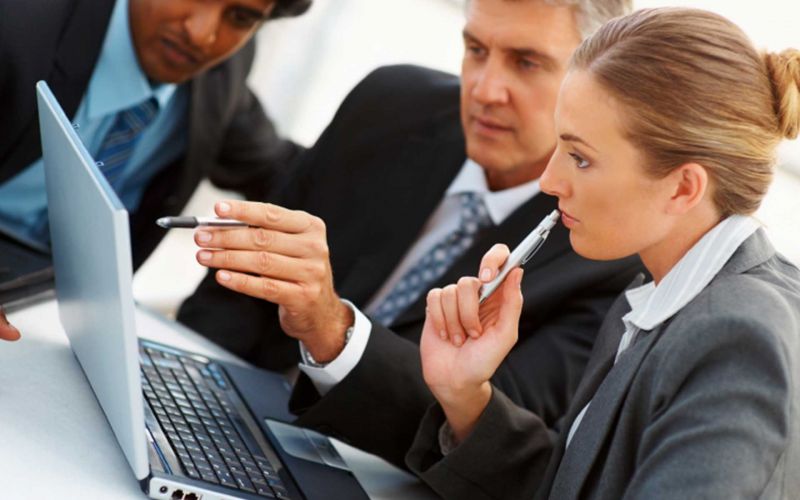 Ultimate guide to business process management
What is BPM?
There is no universally agreed definition of BPM. According to BPM.com, an online resource for the BPM industry, BPM is:
a discipline involving any combination of modelling, automation, execution, control, measurement and optimisation of business activity flows, in support of enterprise goals, spanning systems, employees, customers and partners within and beyond the enterprise boundaries
Put simply, BPM is a methodology for maintaining and improving processes within a business to increase efficiency and profitability.
Passing a routine piece of paper to a co-worker is a business process. It's when you establish rules and a method, either manual or technological, to govern how and when that piece of paper is distributed that you enter the realm of BPM. Mapping out the process steps, rules and users will involve a discussion of the following areas:
processes you wish to automate
roles that the different users or groups of users perform
hierarchy of users and their relationships to your organisational units
flow of data within your organisation and the actions required upon it
data validation rules required
integration with existing databases for look-ups and data validation
export integration for storing the data
application integration
hosting preferences
reporting requirements
Once you have identified the processes, business process management software (BPMS) can be used to implement your methodology and deployed for users to perform their roles.
BPM and workflow. What is the difference?
There can be some confusion about the differences between BPM and workflow, partly because they are used interchangeably by some BPM professionals.
As we saw above, BPM is the methodology of identifying, maintaining and improving processes within a company. BPMS is a technology platform designed to implement the methodology and includes forms, business rules, workflow, business activity monitoring, document management, and application integration.
Workflow, on the other hand, is a series of repeatable steps that are necessary in order to complete the process.
In reality, workflow is one part of BPM - the part that models your business process(es) – and is embedded into business process management suites (BPMS).
What is the BPM lifecycle?
The BPM lifecycle is generally considered to have five stages: design, model, execute, monitor, and optimise.
Step 1
Identify
The first phase of the BPM lifecycle involves identifying the process you wish to automate and writing down the current steps, actions, people and decisions that need to occur for both the "happy path" and all "what if" scenarios.
Step 2
Build
Business process modelling can be used to map out the current (or "as-is") process and design the future (or "to-be") state before creating the roles, steps, business rules and forms within a BPM suite.
Step 3
Execute
Deploy your form and workflow for the process participants. This will be web-accessible and often cloud-hosted with integration to existing systems and eMail for lookups, validaton, export and communication.
Step 4
Monitor
Provide user and management dashboards and reports to identify process bottlenecks and continuously track and evaluate how your business processes are performing over time.
Step 5
Optimise
Make small but targeted improvements to the forms and workflows, fix bottlenecks based on insights from continuous monitoring to make your process more efficient and easier to use.
Step 6
Re-engineer
When the process becomes too complex or inefficient, and optimisation is not seeing the desired output, it may be time to re-engineer a new version of the entire process cycle.
Want to learn more about the phases of the BPM lifecycle? Read our blog.
BPMS products

BP Logix Process Director is an award-winning low-code BPM platform for creating rich digital applications.

Fully web-based, LiquidOffice is a business process management solution for creating, deploying and automatically managing the routing, tracking and approval processes for electronic forms.
BPMS features
BPMS provides the BPM tools required to automate all your business processes and improve your results. Typically, a BPMS platform should include the following tools or components:
Drag-and-drop form designer
to design responsive digital forms to gather and display information
Point-and-click workflow modeler
to graphically model complex business processes
Business rules
to build re-usable business rules and embed them into forms and workflows
Management dashboards
to provide visibility into how your business processes are running
Reporting
to provide scheduled or off-line data analysis for form and process data
Case management
to route and monitor case-orientated operations that may include disparate forms and sub-processes
User groups and role-based permissions
to support both users (internal and external) and groups of users as well as control who has access to documents, forms and folders via Access Control Lists (ACLs)
Security
to offer data security and stability with HTTPS (SSL/TLS) connection, audits logs, user permissions and form data encryption
Application integration
to connect to - and exchange information with - existing databases and legacy systems
Web based and mobile friendly
to provide access from any browser, operating system or mobile device with all major platforms (including iOS and Android) supported
Low-code / no-code
to rapidly create digital applications without programming
Software Development Kit (SDK)
to create re-usable bespoke code for advanced integration and functionality
BPMS benefits
Increase productivity
Automation can help to eliminate redundant steps and accelerate approval cycles, leveraging parallel steps where possible, to improve productivity and staff morale
Eliminate paper
A BPMS will greatly reduce the amount of paperwork circulating in an organisation which can lead to cost savings in storage, printing and labour
Increase visibility
Alter in-flight processes in real-time and receive notifications if a workflow is predicted to be late. Easily discover bottlenecks in a process and intervene to keep things running smoothly
Minimise errors
BPM minimises errors and problems due to lost, inaccurate or mishandled requests; reducing the prospect of the form being rejected or being passed back to the originator for clarification
Shorten project timelines
BPM accelerates the approval of internal projects. All members of a group or team can simultaneously perform process tasks with automatic eMail alerts to notify people when a task is assigned
Run processes consistently
BPM ensures process consistency. Whether you run a process once or a thousand times, you can be assured the correct and auditable process was followed
Governance, risk and compliance
BPM can track and record every meaningful transaction in a way that can be retraced later by managers, auditors and regulators
Improve agility
BPM provides insight into your critical tasks, allowing management to review process metrics and statuses to intercede if necessary. This allows nimble organisations to make timely decisions to satisfy customer needs
Continuous improvement
BPM proactively identifies process bottlenecks, as metrics can be reviewed and analysed to identify opportunities for business process improvement
Want to learn why business process management is important to organisations? Read our blog.
Why do organisations adopt BPMS?
We talk with companies of all sizes and shapes and, even though their industries vary, their challenges are often quite similar.
Common BPM challenges and pain points include:
manual, paper-based processes are difficult to trace
time spent re-keying data, searching for paper copies and filing
limited or no visibility of the approval process – or the actions taken by participants
lengthy approval process due to inaccurate or missing information
misrouted or lost paperwork and skipped approvers
the prohibitive cost of handling, managing and storing paper files
the threat of potential breaches in compliance
no real-time reporting or ability to access/interrogate data
a lack of discipline in the approval process
a need to audit procedures for regulatory compliance
What processes can be improved with a BPMS?
Many companies use BPMS for internal forms, e.g. new employee onboarding, benefit applications, purchase orders or timesheets. The form submission starts a process where multiple people review, update, and approve the information submitted. Common examples include:
Capital expenditure requests
Survey and exam processing
If you need a solution where forms are filled in and submitted before being saved to a database or archived, you may not require full scale BPM. A simple forms processing solution may suit your needs better.
What is iBPMS and how does it differ from BPMS?
iBPMS stands for 'Intelligent Business Process Management Software'. The term was coined by Gartner Inc., the world's leading research and advisory company, to address the evolution of BPM capabilities.
It goes beyond traditional BPM software and adds more capabilities for greater intelligence within business processes. It includes integration with social media, mobile-enabled process tasks, streaming analytics and real-time decision management.
BPM FAQ's
Business Process Modelling Notation (BPMN)
BPM news & insight
Looking for business process management software?
Automate your critical tasks with a BPMS solution from ePC. Talk to us today to discuss your requirements.
We will not share your details outside of our organisation and will only contact you to discuss your enquiry. Read our privacy policy.