Business activity monitoring
Providing managers and participants with business activity monitoring reports is often an essential requirement. For example, the Support Manager may want to know how many support cases have been closed this week or the human resources manager might request a pie chart showing the types of leave requested over the past year.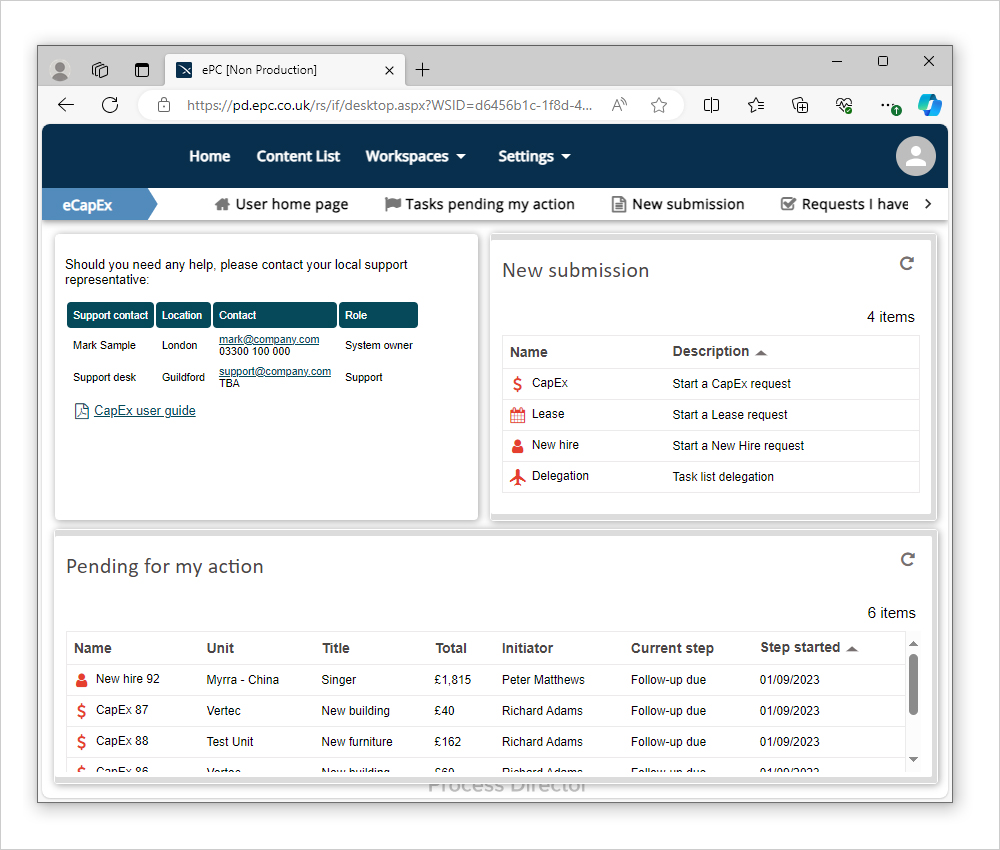 ePC can provide out-of-the-box reporting functionality and training for users to create dynamic dashboard style reports containing tables, graphs and charts. These can be made available to end users through the intuitive and configurable web desktop.
Our eFlex module also provides a powerful and dynamic solution for your monitoring, alerting and information delivery needs if you don't have the benefit of Process Director.
If you want to find out more about BPM software and workflow solutions, or wish to book a demonstration, please contact us.